USDA Offers Special Funding Opportunity for Landowners and Managers in Areas of Grayson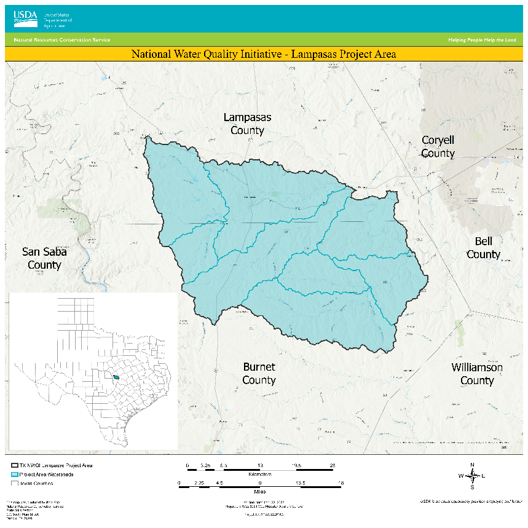 The USDA Natural Resources Conservation Service (NRCS) is announcing funding opportunities for farmers, ranchers and landowners interested in implementing conservation practices on their property in  two high-priority watersheds in Texas through the National Water Quality Initiative (NWQI). The funding application deadline is April 29, 2022.
Through NWQI, NRCS will provide financial and technical assistance in this watershed using funds from the Environmental Quality Incentives Program (EQIP) for implementing and planning conservation practices to make a difference in water quality downstream. One of the designated watersheds for 2022 is the Lake Lavon watershed, which is the uppermost reservoir on the East Fork of the Trinity River and is a primary source of raw water supply for the North Texas Municipal Water District. This initiative impacts parts of Fannin, Grayson, Hunt, and Collin Counties in positive ways through voluntary conservation.
The other watershed is the Lampasas River NWQI priority area is located within the Lampasas River watershed near the towns of Lampasas, Kempner and Briggs, Texas. These watersheds are upstream of Stillhouse Hollow Lake which is a primary drinking water source for much of the surrounding area. These sub-watersheds are in Lampasas and Burnet counties.