Virtual septic system maintenance clinic set for August 4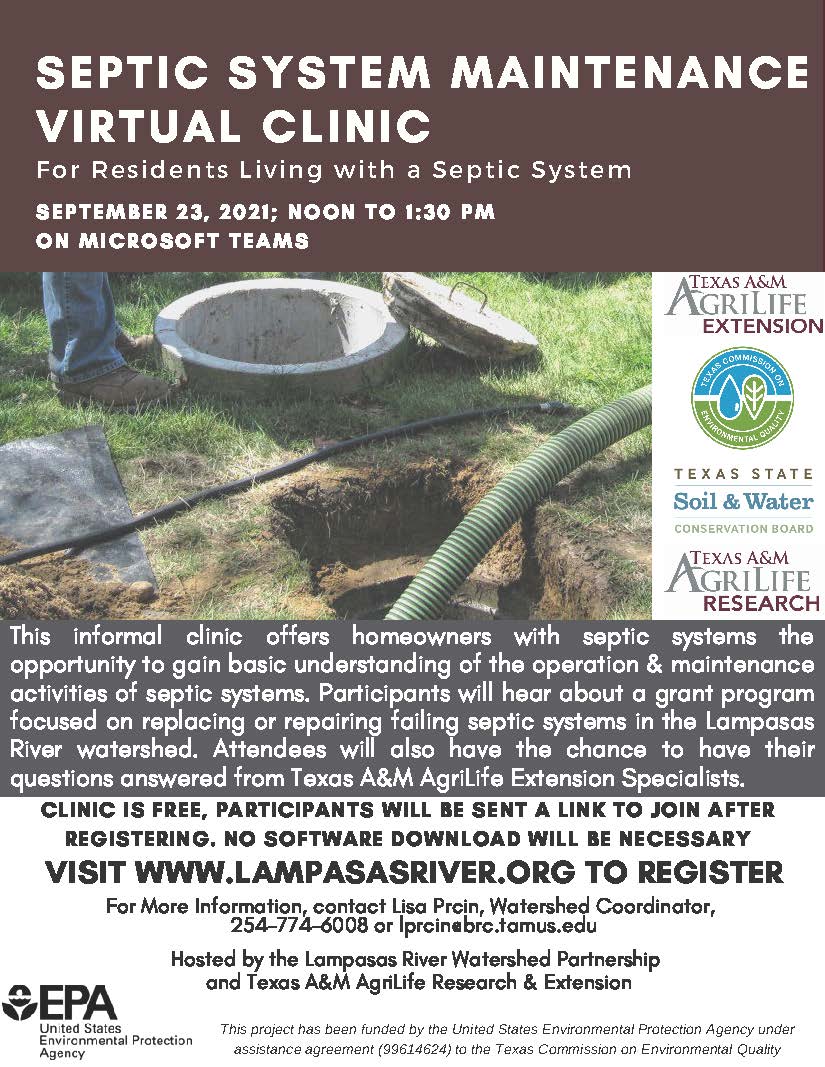 There will be a free virtual clinic on septic system maintenance for homeowners from noon to 1:30 p.m. on Aug. 4. The event is offered through the Texas A&M AgriLife Extension Service, Texas A&M AgriLife Research and the Lampasas River Watershed Partnership.

The class will be held virtually through the Microsoft Teams platform. There is no software download required to join. For questions, contact Prcin, 254-774-6008 or lprcin@brc.tamus.edu. For information about septic systems in Texas, go to http://ossf.tamu.edu/.

Funding and support for the Lampasas Watershed Protection Plan is provided through Clean Water Act nonpoint source grants from the Texas Commission on Environmental Quality, the Texas State Soil and Water Conservation Board and the U.S. Environmental Protection Agency.